'Baby Tiger Jumping on a Couch' Wins Best Animal Video of the Year — TheFW Awards 2012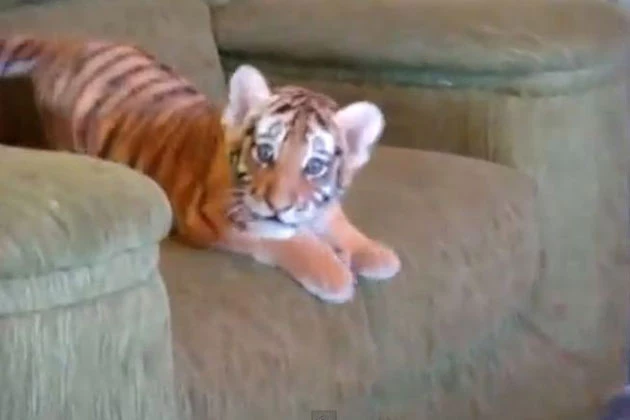 We have to admit, the results of this contest aren't too surprising. Sincerely, it's hard to imagine anything cuter than a baby tiger playing on a couch, which is why this video of a baby tiger jumping on the couch is taking home the prize for the Best Animal Video of 2012.
Trailing close behind were some very adorable pandas playing on a slide. And third place went to two ridiculously adorable hamsters who do not understand how their wheel works. Really this whole category was cute enough that you may as well watch all the nominees.
Source:
'Baby Tiger Jumping on a Couch' Wins Best Animal Video of the Year — TheFW Awards 2012