Hunter Hayes Admits He Has 'A Lot of Fear' About Performing at the 2012 CMAs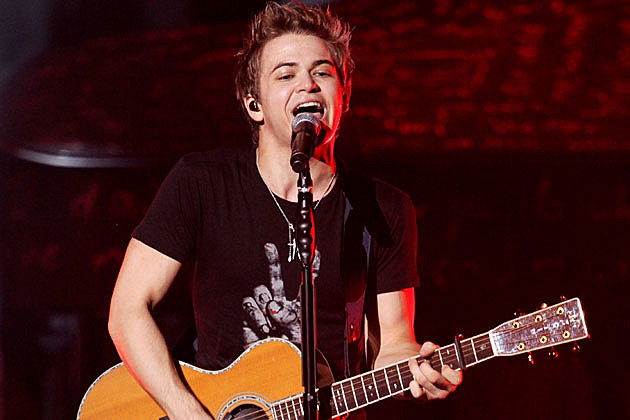 Hunter Hayes in nominated in the New Artist of the Year category at the 2012 CMA Awards — a huge deal for a kid who's only 21. He'll even get a chance to perform, which he admitted he is a terrifying prospect. Taking the stage in front of country legends, the men and women he's idolized for years… "There's a lot of fear," Hayes tells Taste of Country Nights host Jeremy Robinson.Â
The ToC Nights crew is in Nashville all week and will be joined by many of the biggest names in country music for hot interviews. In an open moment with Hunter Hayes, the 'Wanted' singer revealed that he finds ways to channel his nervous energy by running around and jumping up and down during his performances.
"It's nerve-wracking… anyone who tells you they're not nervous playing on the CMAs stage, I'm afraid they're not telling you the whole story," Hayes insists.
Should he win the New Artist of the Year award, the celebration will be surprisingly low-key for the young star. "You know, I might grab a cup of coffee," he says.
Tune into Taste of Country Nights all week to hear more from the interview with Hunter Hayes, plus other country stars like Jason Aldean, Eric Church and Darius Rucker. The syndicated radio show is available on over 40 stations nationwide as well as online.
Listen to Taste of Country Nights Online
Source:
Hunter Hayes Admits He Has 'A Lot of Fear' About Performing at the 2012 CMAs