Jake Owen Wants to Share His New Hobby With Fans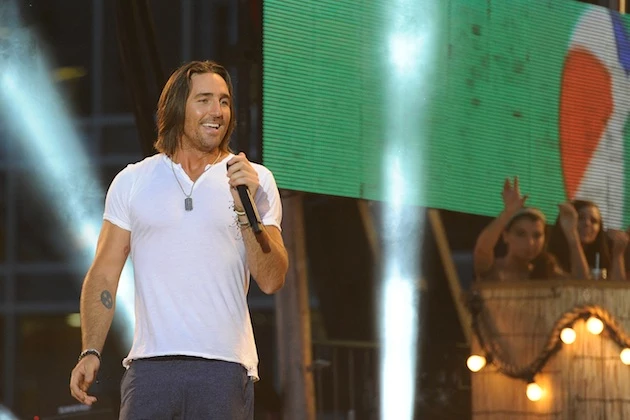 Country stars are used to being in front of the camera, always cheesing it up on the red carpet and at events. But Jake Owen reveals that he actually likes to be behind the lens, and he's ready to share his photography hobby with his fans.
"I want to start sharing what I feel cause I think photography is a feeling and there's a reason people stop and take a photo of something is because they admire it," Owen shares, according to Country Vibe. "And if someone can have a piece of something that I admire or that I took time to capture a moment in time then I want to pass that along."
The 'Beachin" singer has been working on his craft over the years and says he has gotten a lot better, adding that it only makes sense to share his photography with fans based on the amount of time and money he's poured into it.
Owen is actually thinking about releasing a book with his photography work — "like limited editions of them and signing them," he elaborates. "Cause I have fans out there that I think would enjoy having a shot that I took personal time to seek out and shoot."
The country hitmaker is riding high these days, traveling around the country with his wife Lacey and baby girl Pearl, all while releasing upbeat, catchy music like his latest hit 'Beachin'.'
Find Out Why Jake Performs Barefoot
Source:
Jake Owen Wants to Share His New Hobby With Fans