James Franco Didn't Much Care For 'The Amazing Spider-Man'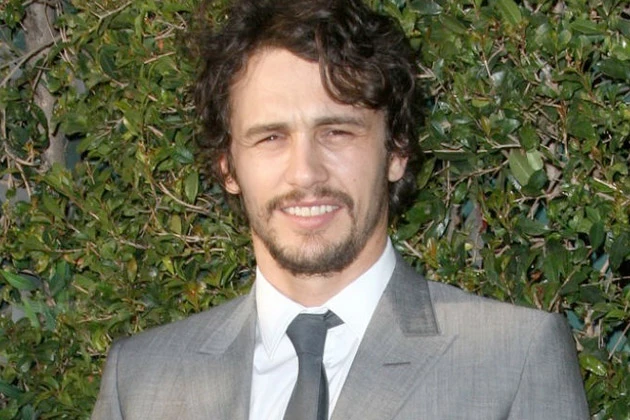 Back before he was James Franco, James Franco starred as Harry Osborn in the original 'Spider-Man' trilogy. Recently he was asked about 'The Amazing Spider-Man' and whether he had seen the new version of Spider-Man. Indeed he had and he had some tough love for the new era of Spider-Man. Finally James Franco breaks his legendary silence on 'The Amazing Spider-Man!'
You might think that what with all the 'Spring Breakers' and short stories and art exhibits and documentaries and Lindsay Lohan and music there would be a lot of entertaining things to talk to Mr. James Franco about before you get to the topic of 'The Amazing Spider-Man' but while Franco was at the 2013 Sundance Film Festival, MTV caught up with the actor and skipped all the interesting things about him to get the bottom of the 'Spider-Man' debate that no one is actually debating.
What did James Franco think of 'The Amazing Spider-Man?'
I mean … they could have strayed a little bit more from the original. It was like, 'Why?' I guess they made a lot of money. Congrats.
That sentence could also be used to describe – oh I-don't-know – every single movie in Hollwyood and sort of answers itself but OK, valid criticism. 'Amazing Spider-Man 2' will see a new actor, Dane DeHaan, step in to replace Franco as Harry Osborn and Franco says he loved DeHaan in 'Chronicle' but he's still not exactly looking forward to the sequel. "Good for them. Sam [Raimi] and I moved on. We made 'Oz [the Great and Powerful].'"
Which is very true. And also somewhere is asking Judy Garland's ghost about 'Oz, the Great and Powerful' and she's all like, "Why? I guess they'll make a lot of money. Congrats."

Source:
James Franco Didn't Much Care For 'The Amazing Spider-Man'