'Key & Peele' Renewed for a Third Season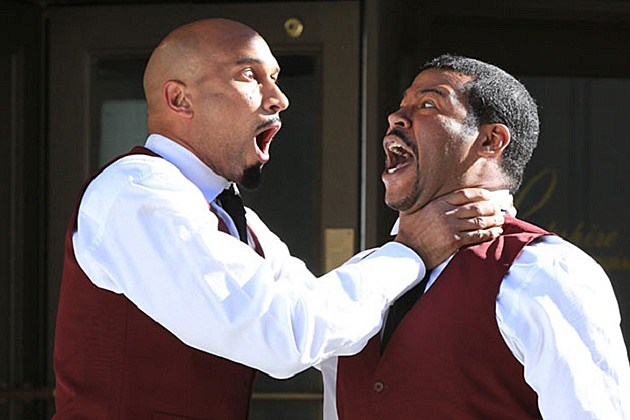 Sketch comedy needs a kick in the rear every couple years, and it's been too long since Dave Chappelle flamed out when fame and fortune made 'The Chappelle Show' his cross to bare. And though 'Key & Peele' isn't to those lofty heights, they might get there, and they might get there next year as the show has been renewed for a third season.
This news comes from Vulture, and if you're not familiar with 'Key & Peele,' the show stars Keegan-Michael Key and Jordan Peele in series of sketches that range from the insightful to the incredibly stupid (but often entertaining). They've had a few reoccurring characters (like a pair of obnoxious women who are always yammering on), but it seems their big deal was Peele's spot on impression of President Obama, who was partnered with his interpreter Luther.
The success of Obama and Luther led Comedy Central to get the second season going shortly after the end of their first, and they were unsure that Obama would get his second term. And though they've had some spotty episodes, it's still one of the sharpest comedy shows on television right now, and consistently better than 'Saturday Night Live.' But if you haven't already seen the show, here are two of their best sketches. They did a full Halloween episode, and the best sketch of the night was a take on an inner city wizarding school. Check it out:
And here's the two doing stupid incredibly entertainingly talking about Liam Neesons (NSWF):

Source:
'Key & Peele' Renewed for a Third Season