Lady Antebellum's New Album Will Be Less Strings, More Southern Rock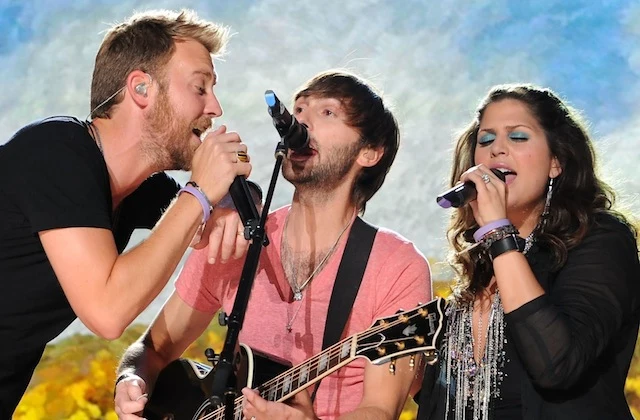 Country trio Lady Antebellum has surprised fans with all kinds of exciting developments lately, including a funky music video and a fun new fundraiser. Followers of the group will be glad to know of one more new bit of news, regarding their highly anticipated new album.Â
Lady A's upcoming fourth project will be less strings and more southern rock, Country Weekly reports. Band member Charles Kelley describes the record as 'organic' and 'raw' and promises that their new material will be a whole lot of fun to hear live. He explains, "I don't think we put any string sections on any song, which we had a lot of on the last two records."
"We just wanted to get back to our first record a little bit," he adds, in reference to their 2008 self-titled debut.
It seems the 'Downtown' hitmakers were as ready as their fans to hear something a little more lively and upbeat — something that would make for a really good dance party. "We had just come off some very serious singles," Kelley explains. "We knew going into this record that we wanted to come out of the gate with something really fresh and different and fun for us."
'Downtown' may foreshadow what's to come. "There is a lot of Southern rock influences on the other songs. It feels very Allman Brothers meets Sheryl Crow. It's something that we knew would be fun live."
You can come out to hear their new songs live at the Taste of Country Music Festival, which runs June 13-15 in Hunter Mountain, N.Y.  Tickets for the festival are available here.
Source:
Lady Antebellum's New Album Will Be Less Strings, More Southern Rock