'Not Fade Away' Trailer: The First Film From the Creator of 'The Sopranos'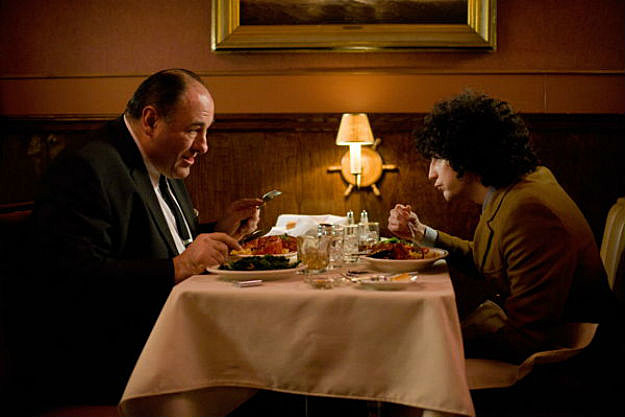 'Sopranos' creator David Chase is making the jump from television to film with his feature debut, 'Not Fade Away.' The first trailer has arrived for the film that follows three friends who see the Rolling Stones on TV in 1964 and decide to follow their musical dreams.
David Chase is best known for creating the hit HBO series 'The Sopranos,' a show that would change the landscape of premium cable television for years to come, and whose influence is still felt to this day. Chase is making his feature-length directorial debut with 'Not Fade Away,' a period film set in 1964 that follows three best friends in New Jersey who see the Rolling Stones perform on television and decide to form a band. Chase isn't leaving his roots behind, as clearly evidenced by the Jersey setting, but we're thrilled to see him take on material that isn't mafia-related.
The film stars John Magaro, Will Brill, and Jack Huston — the latter of whom currently stars and routinely kills it on HBO's 'Boardwalk Empire.' 'Not Fade Away' also features 'Sopranos' alum James Gandolfini — as if we needed more of a reason to care. Check out the first trailer below, which is heavy on the drama, sort of like David Chase's version of 'Almost Famous.'

Source:
'Not Fade Away' Trailer: The First Film From the Creator of 'The Sopranos'