Two No. 1 Hits Return to ToC Top 10 Video Countdown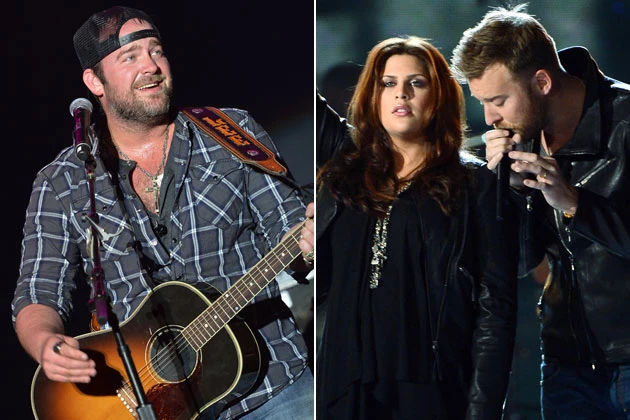 Songs that are amongst the biggest of Lee Brice and Lady Antebellum's careers make a return to the ToC Top 10 Video Countdown this week — in a big way. 'I Drive Your Truck' was a chart-topper for Brice, while Lady A's 'Downtown' sits at the top of the charts just this week. However, neither of these videos were No. 1 on this list, as decided explicitly by country music fans.
Did that honor once again go to Carrie Underwood and her video for 'Two Black Cadillacs'? The clip has been at the top five of the last six weeks, and has been inside the Top 3 since February. The song isn't going away, so it's going to be up to fans of other artists to step forward to knock her out of the top slots. This week, a familiar group of superstars did their best, including Blake Shelton and Miranda Lambert.
Taste of Country Video Top 10 – April 19, 2013:
No. 10 – Thompson Square, 'If I Didn't Have You'
No. 9 – The Henningsens, 'American Beautiful'
No. 8 – Lee Brice, 'I Drive Your Truck'
No. 7 – Eric Church, 'Like Jesus Does'
No. 6 – Lady Antebellum, 'Downtown'
No. 5 – Miranda Lambert, 'Mama's Broken Heart'
No. 4 – Blake Shelton, 'Sure Be Cool If You Did'
No. 3 – Casey James, 'Crying on a Suitcase'
No. 2 – Toby Keith, 'Hope on the Rocks'
No. 1 – Carrie Underwood, 'Two Black Cadillacs'
Source:
Two No. 1 Hits Return to ToC Top 10 Video Countdown