New Videos From Eric Church, Kix Brooks Make Taste of Country Video Top 10 Debuts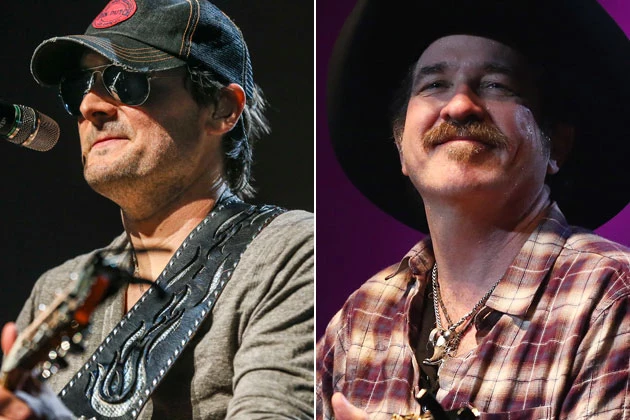 Fans of Eric Church and Kix Brooks made strong statements this week. 'Like Jesus Does' and 'Moonshine Road' both cracked the weekly Top 10 video countdown, the only countdown decided entirely by fan votes. Additionally, some familiar videos battled for the No. 1 spot, which was decided by a narrow margin of less than one percent.
'Cryin' on a Suitcase' by Casey James was aiming for a fourth straight week at No. 1, but Carrie Underwood and Toby Keith fans continue to give supporters of the former 'American Idol' singer all he can handle. New vids by Blake Shelton and Hunter Hayes also made strong showings in the Taste of Country countdown this week. Scroll through to see where your favorite video landed, and remember to come back Monday for a chance to vote for next week's Top 10.
Taste of Country Video Top 10 – March 1, 2013:
No. 10 – Little Big Town, 'Tornado'
No. 9 – Kix Brooks, 'Moonshine Road'
No. 8 – The Band Perry, 'Better Dig Two'
No. 7 – Eric Church, 'Like Jesus Does'
No. 6 – Gary Allan, 'Every Storm (Runs Out of Rain)'
No. 5 – Hunter Hayes, 'Somebody's Heartbreak'
No. 4 – Blake Shelton, 'Sure Be Cool If You Did'
No. 3 – Toby Keith, 'Hope on the Rocks'
No. 2 – Carrie Underwood, 'Two Black Cadillacs'
No. 1 – Casey James, 'Crying on a Suitcase'
Source:
New Videos From Eric Church, Kix Brooks Make Taste of Country Video Top 10 Debuts