Four Country Newcomers Make ToC Top 10 Video Countdown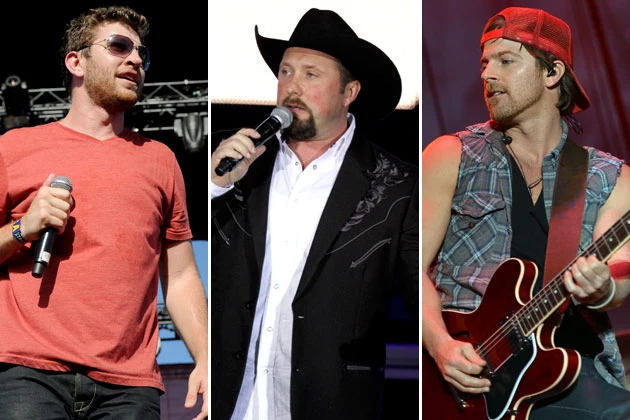 This weekly Top 10 video countdown has been a getaway for country superstars like Carrie Underwood and Taylor Swift, but this week four country newcomers are giving the more well-known stars a run for No. 1 with hot new country music videos. Kip Moore, Brett Eldredge, Tate Stevens and the Henningsens all enter the ToC countdown.
Eldredge fans pushed his video for 'Don't Ya' up to No. 5, just behind the recent clip from Miranda Lambert and Blake Shelton. The Henningsens — who once topped the ToC Top 10 — return with 'American Beautiful' at No. 7. Click the button below to see the full list, including who landed at No. 1. Be sure to return next week for a new poll, which will include the new video from Hunter Hayes.
Taste of Country Video Top 10 – May 3, 2013:
No. 10 – Kip Moore, 'Hey Pretty Girl'
No. 9 – The Band Perry, 'Done'
No. 8 – Tate Stevens,' Power of a Love Song'
No. 7 – The Henningsens, 'American Beautiful'
No. 6 – Eric Church, 'Like Jesus Does'
No. 5 – Brett Eldredge, 'Don't Ya'
No. 4 – Miranda Lambert, 'Mama's Broken Heart'
No. 3 – Blake Shelton, 'Sure Be Cool If You Did
No. 2 – Toby Keith, 'Hope on the Rocks'
No. 1 – Carrie Underwood, 'Two Black Cadillacs'
Source:
Four Country Newcomers Make ToC Top 10 Video Countdown