Will.i.am on Taylor Swift: 'She's Dope'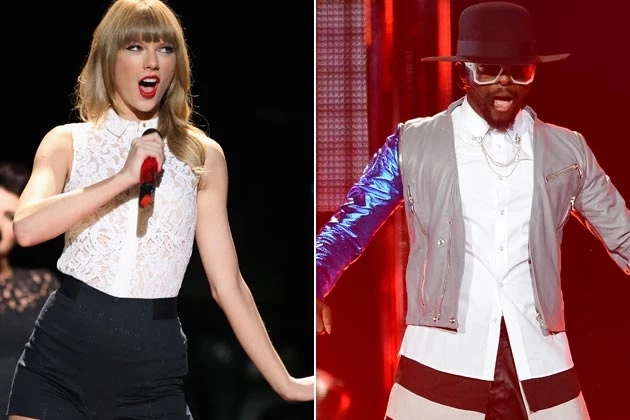 Black Eyed Peas singer Will.i.am works with all of the biggest names in music — Britney Spears, Justin Bieber and Miley Cyrus are just a few of his co-conspirators. There is one superstar missing from his collaboration resume and it's Taylor Swift. The pop star wants to work with Swift because he thinks she's "dope."
Swift, no stranger to collaborations herself, having worked with Ed Sheeran, Tim McGraw and more in recent months, is firmly on will's radar. While they both have distinctly different styles, they could make musical magic. Will told E!, "Taylor Swift is dope. I'd like to work with Taylor Swift. I like the girl. We could do something really fantasy-like. That would be cool."
Who doesn't think Taylor Swift is dope? She has millions of diehard fans and the respect of much of the music community, including a forward-thinking, progressive pop music iconoclast like will.i.am.
Swift loves to duet – remember when she was inviting locals to the stage on her Speak Now Tour? It's about time she's done another high-profile collaboration. And if it had fantasy elements, it would be a bit of a change for her.
We say bring it on. Taylor and Will would be a terrific pairing of creative minds which'd yield unexpected and unpredictable results.
While Swift has been criticized for 'Red' being "too pop" and "not country enough," there's nothing wrong with further experimentation.
Source:
Will.i.am on Taylor Swift: 'She's Dope'