'Wreck-it Ralph' Wrecks the Annie Awards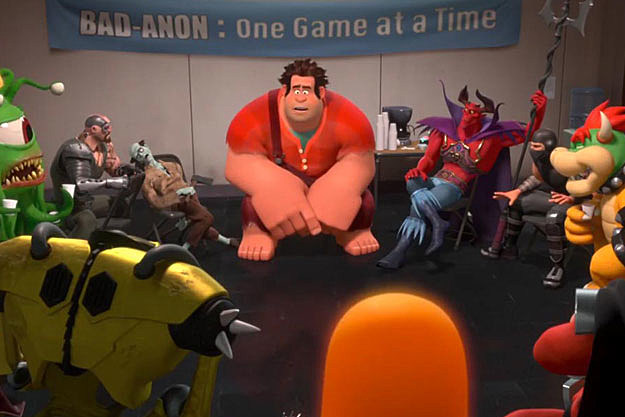 The Annie Awards may not be as high profile as the Oscars, but they're always a fascinating look at a corner of the film and television world that is often overlooked during the awards season: animation. Considering the company's legacy, it feels appropriate that Disney dominated at the 40th Annual Annie Awards, with 'Wreck-it Ralph' and 'Paperman' going home as the big winners.
'Wreck-it Ralph' took home five awards: Best Animated Feature, Best Director, Best Music, Best Writing and Best Voice Acting for Alan Tudyk (which really is a wonderful performance). The much-hyped 'Paperman' (which actually played before 'Wreck-it Ralph' in theaters) scooped up Best Animated Short Subject. The rest of the awards were spread around evenly, with 'ParaNorman,' 'Rise of the Guardians' and 'Brave' getting love. Film snobs and fans of British comedy will rejoice to learn that Terry Gilliam received the Winsor McCay award.
Here is the complete list of winners:
Best Animated Feature
'Wreck-It Ralph'
Best Animated Short Subject
"Paperman"
Animated Effects in an Animated Production
"Rise of the Guardians"
Animated Effects in a Live Action Production
"The Avengers"
Character Animation in a Feature Production
"ParaNorman"
Character Animation in a Live Action Production
"Life of Pi"
Character Design in an Animated Feature Production
"ParaNorman"
Directing in an Animated Feature Production
Rick Moore, "Wreck-It Ralph"
Music in an Animated Feature Production
"Wreck-It Ralph"
Production Design in an Animated Feature Production
"Brave"
Storyboarding in an Animated Feature Production
"Rise of the Guardians"
Voice Acting in an Animated Feature Production
Alan Tudyk, "Wreck-It Ralph"
Writing in an Animated Feature Production
"Wreck-It Ralph"
Editorial in an Animated Feature Production
"Brave"
Winsor McCay Award
Oscar Grillo, Terry Gilliam, Mark Henn

Source:
'Wreck-it Ralph' Wrecks the Annie Awards